About us
Flooring Sydney
Lucky Floor Pty Ltd is one of the best flooring suppliers and installers in Sydney. Choose Lucky Floor for timber flooring, laminate flooring, SPC flooring, engineered flooring and hardwood flooring.
Floor Importers
Direct import allows us to minimise costs and pass these savings on to you. We pass on flooring savings to our customers every day saving our clients money on their flooring.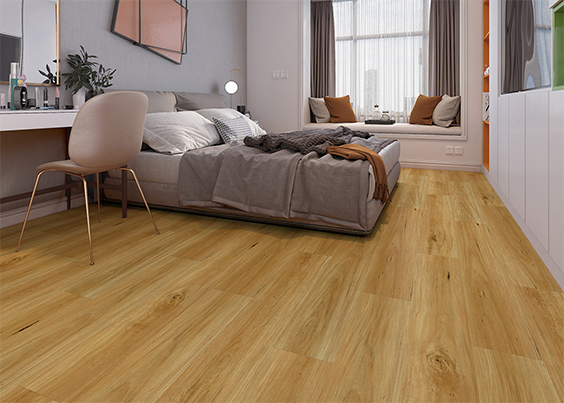 Flooring Installation
Our installation services focuses mainly on the greater Sydney area. Within 100km from our home base, we will consider whether we can realistically consider a project once we know the details and approximate size of the job.
Flooring Commercial
We offer a wide range of high quality commercial flooring solutions, timber, bamboo or vinyl. Many property developers, builders, and sole traders are our loyal customers. We provide over 50,000 m2 of commercial project flooring each year.
Flooring Free Quotation Service
We offer a free in-house quotation service around the Sydney area, we are also able to quote from floor plans. Feel free to contact us or complete the online form.
Flooring Installation Service
We provide most kinds of floor installation around the Sydney area with high quality, low cost services because we do not rely on external subcontractors. Get the best flooring solutions in Sydney from the leading timber flooring suppliers in Sydney.
Flooring Commercial Service
We offer a wide range of high quality commercial timber flooring solutions. Many property developers, builders, and sole traders are our loyalty customers. Enquire about cheap flooring near me. Call us now!
Free in-house quotation service around the Sydney area
Contact us or fill the form online.
Best in Class Timber Flooring Experts in Sydney
In addition to being a supplier and retail distributor of timber floorings in Sydney, Lucky Floor has a region-wide installation network that can complete flooring projects either small, large or complex ones. We source high quality wood flooring from certified manufacturers to provide you with the best timber flooring at a reasonable price. Our whole variety of flooring is available for purchase and installation across Sydney, whether you're a homeowner, a dealer, a builder, a designer, or an architect planning a new design project. Lucky Floor is a prominent flooring supplier which delivers high quality wood flooring products which are excellent value for money. We deliver directly to consumers around the Sydney region. With our complete line of goods like timber floorings or floating timber flooring, we provide extensive warranties, as well as technical and installation assistance for our customers. After years in business, we have built a solid reputation in the timber flooring industry, gaining extensive products and installation knowledge. We have successfully worked with some of Sydney's leading home building companies, architects, designers, builders, and many individual homeowners.
Lucky Floor is one of the finest flooring shops in Sydney. Visit us today and explore the best flooring options in Sydney. When it comes to cheap timber flooring in Sydney, you cannot beat us!
What We Provide in Terms of Service
Lucky Floor is your local timber flooring supplier, providing and installing all types of interior timber flooring across Sydney. It gives us great pleasure to be a locally-owned and run business that has received industry recognition as pioneers and trend setters. With solid timber floors, pre-finished engineered wooden floors, Hybrid SPC Floors and laminate floors, you can be confident in the outcomes we achieve for your home or business projects. All members of the Lucky Floor team will make sure you obtain the flooring that's right for you and your budget. When it comes to cheap timber floorings in Sydney, there is nothing that our timber flooring professionals and flooring installers cannot assist you with! Enquire today about timber flooring near me at Lucky Floor.
Residential Timber Flooring Service
Our timber flooring quality will breathe new life into your house, and we offer a style to suit every taste and budget. Whether you're wanting to increase the value of your home, bring vitality to an old room, or just want something durable and a little bit fancy, we are well-positioned to assist you in finding and installing the very finest timber flooring available. After all, we are one of the leading timber flooring suppliers in Sydney. Everything that you need, we can deliver and install the best flooring products at your Sydney home. We are one of the leading flooring shops in Sydney and can be relied upon for providing quality, cheap timber flooring and services.
Commercial Timber Flooring Service
Searching for a flooring shop that supplies cheap timber flooring to businesses and offices in Sydney? Then visit Lucky Floor as we are regarded as one of the finest flooring shops in Sydney. When you work with Lucky Floor, our team of flooring professionals will manage all elements of your project, from estimating to ordering to delivering all supplies to and installing your new flooring. In order to obtain the best possible conclusion and commercial flooring solution, we'll collaborate with you within your budget and timeframe constraints because we believe in total customer satisfaction.
Free Quotes
Lucky Floor offers free quotes for your home projects in Sydney. We also do quotes for floor plans. It's easy to contact us via phone or our website to get your free quotes.
We are experts in flooring
We are a one-stop shop for all your flooring requirements in Sydney. Our experts will handle different floor installations using premium products. Because we source our own products and use our own well trained staff, we are able to reduce your costs while giving you the best finish.
Commercial Flooring Service
Timber flooring is the ideal surface for commercial properties because it's healthier for your staff and customers and easy to maintain. It also looks great. Our timber and other flooring products are valued by property developers, builders and individuals. Visit the leading timber flooring suppliers at Lucky Floor and save when purchasing cheap timber flooring in Sydney!
Our Testimonial
Lynette Ong
Eric & his team did a great job on the laminated flooring in my 2 bedroom apartment. They were punctual and responsive as well. Could not have asked for better service. Thank you.
Alex
Service was great at the workshop with eric, but as installation wise is very poor. Looks good. But some parts of the flooring i can feel the shakes and unven. The underlayment was very thin. Previously when we took the floor out there was a subfloor layer before the laminate Now the new floor with these guys said that no need. Because theres underlayment. But it may actually do need now because we have a concrete base. May be uneven in some parts.
Sotiria Banti
Excellent service, we were very happy with the product, the cooperation and the staff as well! We will definitely refer to all our friends for future needs.
Andrew Zafra
Friendly management, a good variety of products and good prices, did the living room and bedroom bamboo timber floors, job well done, thanks.
F. William
Highly recommend, high quality products! Reasonable price, excellent service.
T Pryor
Great choices of flooring. Excellent work and pricing. We recently had our whole house done and are very happy with the results.
Rachael
We used Lucky 7 years ago for getting bamboo floor boards, on our first floor house. For those wanting to know if the longevity of these floors boards all I can say is 7 years later and they still look fantastic. Initially when I got these floorboards I was worried that them being a lot cheaper than other places that they wouldn't last, but still fantastic. I am now looking at them getting another room with floorboards done. They did the installation of the floorboards as well. Highly recommended
Suzanna Ibrahim
Staff -Bryan was very helpful and friendly. The workers came early to remove the carpet and install the laminated board. One man job and it was done very professionally in a day. Worker was hard working and all rubbish were taken away and my court yard was clean. My neighbors also gave a good comments that no rubbish were left scattered. Workers are very hard working, helpful, respectful and diligent. I would recommend to use Lucky Floor any time. Thanks for the great Work !!
Alex Pham
I came in to warehouse to have a look 15mins later I was sold . Eric look after me . Gave me a deal I couldn't refuse . Great customer service . 1 hour later he was there to quote . I agree on the price . Very competitive. That weekend on a Sunday they installed it . What a team . Well done guys 👏👏👏👏👏👍👍👍👍👍 From start to finish what a great job . Happy customer . Highly recommended!!! Thank again Eric and the team
Chloe Hong
Eric is very helpful and friendly. Good service ,good quality products and very reasonable price. Excellent job! very happy with end result. Highly recommend this business!
Marijana Basic
We have used lucky floors for 2 seperate properties and I am happy to say they are friendly, prompt, efficient and their customer service is exceptional. Highly recommended.
Our Vast Range of Flooring
Laminate Flooring
Laminate flooring is a type of multilayered flooring system, coming together as a beautiful, cohesive plank. It's the best choice when you are looking for flooring with high-performance, realistic wood visuals but at an affordable price. It has strong resistance to stains and scratches making it suitable for different rooms in homes or businesses.
If you are looking for something which is easy to maintain, looks like wood and is not easily scratched or stained, choose laminate flooring. Laminate flooring is not only very durable but also affordable, and quick to install.
Hybrid SPC Flooring
Hybrid flooring is an innovative new type of 100% waterproof flooring that can endure the harshest of Australian climates. Inspired by the natural elements, AQUATIMES SPC flooring offers the visual appeal of natural beautiful timber in waterproof and extremely durable hybrid flooring.
Hybrid SPC (stone plastic composite) flooring is a very hardy and especially engineered product which is in demand for flooring projects. SPC Flooring is 100% waterproof, easy to clean and is stocked in a range of styles, looks and textures.
Engineered Flooring
Engineered timber flooring consists of a veneer of real timber attached to a plywood board. It has small ratio of dry shrinkage and wet expansion rate, with good dimensional stability, and retain the natural wood grain of wood flooring and comfortable footing. Engineered flooring has both the stability of laminate flooring and the beauty of natural wood flooring, and has the advantage of environmental protection. We carefully select the finest Australian native timbers and Russian Oak timbers, available in a range of classic alluring colours. A more flexible install process and a cost effective alternative to hardwood floors.
Hardwood Flooring
When it comes to flooring, it is hard to go past hardwood because of its beautiful unique natural appearance, health benefits, toughness and easy maintenance.Timber is the gift from nature. After hundreds of year's growth, the finest Australian native timber are selected, dried, polished and coated with an eco-friendly paint. With a durable and smooth surface finish, our pre-finished hardwood flooring adds a unique appeal to your home with warmth and beauty. It blends with your interiors and the finish is excellent. You don't have to worry about changing this surface as it will last a long time if you look after it well. As you can see, we have an amazing range of high-quality timber flooring products near me for sale. Check us out, and order the best flooring products to your home or office space in Sydney. After all, we are the cheap flooring suppliers near me.
What Makes Us Different From The Others?
Individualized Service:We like working with individuals and would welcome the chance to assist you in selecting the best timber floor which suitable for your home. Unmatched Quality: In addition to providing premium timber flooring products we also provide flooring that is specifically designed for the Australian climate Value for Money: We provide excellent value for money in terms of best timber flooring solutions for the whole Sydney region. Buy cheap timber flooring in Sydney from Lucky Floor and save heaps!
Get Help With Your Timber Floor Installations
It will save you time, trouble, and effort if you use our timber flooring installation services. Our award-winning team uses only the highest quality materials and skill to create a stunning finish that will bring your floors to life and ensure that they last a lifetime.
Installation of timber flooring has been our expertise for years and our well-trained, well-experienced installers can assist you with any wooden flooring project, no matter how large or little. We are committed to providing only the highest-quality work possible to our customers. Being one of the best flooring shops in Sydney, we take great pleasure in providing the highest quality finish.
Our years of knowledge, meticulous attention to detail, and value-adding craftsmanship enable us to make the most of your available space, light, atmosphere, colour, room, furniture, and budget to create magnificent, transforming timber flooring that exceeds your expectations.
And as a locally owned and run business, we take great pride in producing beautiful timber flooring that will endure for generations. Visit our store for cheap flooring solutions near me.
Contact Our Team Today!
We provide a free quotation and consulting service to assist you in making the best decision possible about your timber flooring service requirements in Sydney. Please get in touch with the leading timber flooring suppliers at 02 8710 9046 or via email at info@luckyflooring.com.au to discuss your needs.